Oh hello! I'm Ana!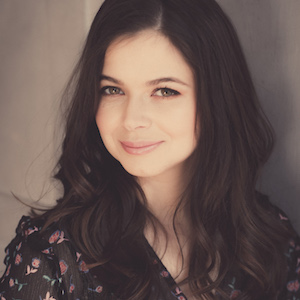 I was born in Portugal and lived there until 2015. I started developing for the web over 10 years ago, as a hobby, because I wanted to create fan sites about my favourite music artists.
When I turned 17 I realised I had no other skills in life other than creating websites but I was still a very curious person and tried to be creative all the time.
With that in mind I decided to study design, photography and video in university and have a bachelor's degree in multimedia. By the end of my studies I realised that I wanted to work in web development. I've been working as a front end developer since the end of 2012.
As much as I love what I do, I am also interested in other topics. So if you bump into me at events feel free to chat to me about: ethics, IndieWeb, sustainability, plants, cooking, privacy, cats, memes, DIY, films, travel, dreams and skin care.
I currently live in London with my husband and my cat.
How to pronounce Rodrigues?
I'm okay with people using a Spanish pronunciation but in reality it sounds more like roo-dree-guhsh.
Contact
If you have a project that needs a frontend developer, please contact Hactar.
For everything else, you can reach out to me by emailing me or by sending me a direct message in Twitter. This email is a forwarder and my reply will come from another email, so please check your spam folder just in case.
I'm also on:
Articles from elsewhere
Website credits and thank yous
This website is hosted by Netlify, somehow for free.
The "tape" effect and drawn border were found in this super neat codepen by Olivia Ng. And I wish I could say that I also did the notebook css pattern from scratch but I didn't. I found it on this cool codepen too by Fabien.
I drew my current header on a post-it and Tayo, the coolest, traced it for me. I now am the proud owner of an Ipad so I will never have to bother her again for this.
In the past this blog was a self hosted Wordpress blog and later converted to Jekyll. As of 2020 it is using 11ty and because I had no idea what I was doing a few times, I looked up Hylia a lot.
You can visit this blog's work in progress in the projects section of the repo. This is a constant work in progress.