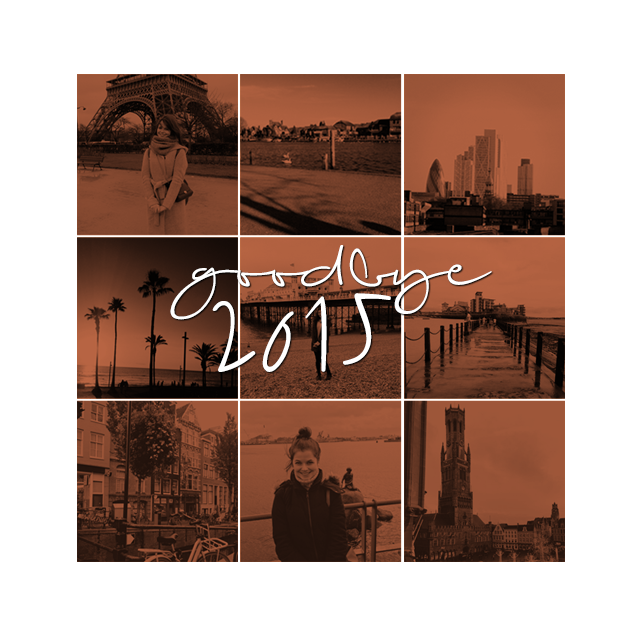 And so I say goodbye to 2015. A year full of emotions and unexpected adventures. As any ordinary person on the final day of the year I reflected on everything that was left to do but also the achievements I managed to complete. At the end of the day it's the good things that are worth celebrating.
In 2015 I moved to London and started a new job. The early months were a huge emotional challenge. Leaving my parents, friends and family (and all my crap too) and going to one of the biggest cities in the world and starting a social life (nearly) from nothing was an exhaustive process.
Very quickly I started to hate public transport, crowds and everything involving the city. It was painful emotionally, for me, to plan anything because I didn't know anyone and trying to work out the best way to get to a particular place in the city was a nightmare.
However, time passes and I got to know new people who took me to visit new things and have new experiences which I wouldn't put myself through in my spare time, and now I know the transport network better than the back of my own hand, a journey of 45 minutes changing trains three times doesn't scare me anymore. I took almost four months to start to like London. Now I love it.
Changing jobs didn't leave me with many days to take off as holiday but nevertheless I managed to travel a little bit. For those that have read this blog may have seen posts about Tenerife, Amsterdam, Brugge and Copenhagen. Not to mention visiting Portugal a few times and other places in England (Brighton and Weston-super-mare).
I don't yet know what 2016 will bring, but signing up to the gym is definitely on my list!
Happy New Year,
Ana